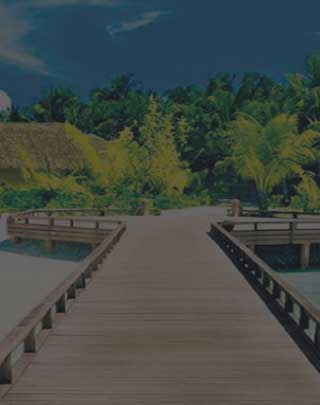 San Jose del Cabo, Mexico





Experience World-class Service at Hilton Los Cabos Beach & Golf Resort Nestled along one of the area's only swimmable beaches on the… Discover More
Why Stay Here
5-Star Resort Welcomes Travelers With 4 Outdoor Pools, A Private Beach, And A Full-Service Spa.

Unwind & Relax On A Private Beach With Stunning Views Of The Sea Of Cortez

Get Your Fill Of Mexican Cuisine For Breakfast, Or Dinner at El Meson, One Of 4 onsite Restaurants, Or Enjoy Ocean Views at Mio.
5 Days / 4 Nights In A Deluxe Room
Includes 2 Kids 12 and under
Experience World-class Service at Las Residencias At Casa del Mar Los Cabos This property is 1 minute's walk from the beach. Featuring… Discover More
Why Stay Here
Perfectly Located Oceanfront Overlooking The Sea of Cortez

Experience The Warmth Of Mexican Hospitality And The Highest Level Of Personalized Service At This Intimate, boutique resort with 57 luxury accommodations.

Enjoy 4 Outdoor Pools, A Spa, A Gym, And A Beach Club
5 Days / 4 Nights In A Deluxe Room
For 2 Adults, 2 Children 12 & Under
This 5 Star hotel is a Premium-level resort complex located overlooking the impressive waters of the Gulf of California. It's a perfect… Discover More
Why Stay Here
All Of The Rooms Feature A Private Balcony And Are Fully Equipped With Luxury Details

Enjoy A Wonderful World Class Spa, Where You Can Enjoy A Variety Of Treatments, Including A Specialty Marine-Based Treatment.

Hotel Features 5 Restaurants And 3 Bars With An Extensive Culinary Variety.
5 Days / 4 Nights In A Superior Room
Includes All Meals & Drinks For 2 Adults
5 Days / 4 Nights In A Superior Ocean View Room
Includes All Meals & Drinks For 2 Adults
6 Days / 5 Nights In A Superior Room
Includes All Meals & Drinks For 2 Adults
6 Days / 5 Nights In A Superior Ocean View Room
Includes All Meals & Drinks For 2 Adults
Ultra Luxury Adult Only Cabo Resort, situated on Medano beach-- the safest swimmable beach in Cabo San Lucas and within close proximity… Discover More
Why Stay Here
BRAND NEW Adult Only Resort! Gourmet Dining At 7 Restaurants and Unlimited Premium Drinks At 4 Bars And Lounges

2 Outdoor Swimming Pools With 2 Poolside Bars , Including Endless Infinite Pool

Full Service Spa, Concierge And 24-Hour Room Service
5 Days / 4 Nights In A Junior Suite
Includes All Meal & Drinks & $200 Resort Credit
6 Days / 5 Nights In A Junior Suite
Includes All Meal & Drinks & $200 Resort Credit
7 Days / 6 Nights In A Junior Suite
Includes All Meal & Drinks & $200 Resort Credit
8 Days / 7 Nights In A Junior Suite
Includes All Meal & Drinks & $200 Resort Credit
As the only all suite ocean front resort adjacent to 2 championship golf courses and overlooking the Sea of Cortez, this premiere… Discover More
Why Stay Here
A True Oceanfront Sanctuary Overlooking The Best Swimmable Beach In Cabo.

Three Swimming Pools Including Brand New Infinity Pool, New Children's Pool, And 2 Swim Up Bars

2011 - 2015 AAA 4-Diamond Award Winning Property
5 Days / 4 Nights In A Deluxe Room
Includes 2 Adults & 2 Children 17 And Under
Only 10 minutes from downtown San Jose del Cabo, this brand-new resort is located along the Sea of Cortez. 454 rooms offer sea views… Discover More
Why Stay Here
Beyond All Inclusive With Gourmet Dining In 6 Restaurants Making Your Stay the Most Pleasurable

Luxury Accommodations With Beds With Dazzling White, Feather Pillows, Ultra Plush Duvet And Bed Linens, and Latest Technology

Located On A Spectacular Sandy Beach With Breathtaking Infinite Pools & Full Service Spa
5 Days / 4 Nights In A Studio Deluxe Suite
Includes All Meals & Drinks For 2 Adults & 2 Children 12 & Under On Select Dates
6 Days / 5 Nights In A Studio Deluxe Suite
Includes All Meals & Drinks For 2 Adults & 2 Children 12 & Under On Select Dates
Engage in a new vacation experience at Royal Solaris Los Cabos, located in one of the most popular beach destinations in the world,… Discover More
Why Stay Here
Indulge In Unlimited Meal And Beverages In 5 Restaurants & 4 Bars With Dinner Shows & Themed Nights

Relax And Unwind With 3 Heated Pools Including Adult & Kids Pools & Beachfront Hot Tubs

Enjoy Full Service Spa & Kids Club & Mini Water Park
5 Days / 4 Nights In A Deluxe Room
Includes All Meal & Drinks for 2 Adults & 2 Kids 4 And Under
6 Days / 5 Nights In A Deluxe Room
Includes All Meal & Drinks for 2 Adults & 2 Kids 4 And Under
7 Days / 6 Nights In A Deluxe Room
Includes All Meal & Drinks for 2 Adults & 2 Kids 4 And Under
8 Days / 7 Nights In A Deluxe Room
Includes All Meal & Drinks for 2 Adults & 2 Kids 4 And Under